Peace Garden
Matlock Derwent Valley Lions Club has been looking for a project to say thank you to all the essential workers who kept our community going during the covid lockdowns and also to remember those who lost their lives due to covid.
Derbyshire Dales District Council have agreed that an area of Hall Leys Park at Knowleston Place can be used as a Peace Garden for this purpose and plans are now well established to do this.
Five large planters will be placed there with sensory and floral planting and a large stone centrepiece surrounded by Peace roses. An area of wildflowers is also proposed near to the river bank. The planters will have space for plaques to be attached for anyone wanting to put a small memorial on them.
Pictures of the existing area and the proposed scheme are shown below.
This project will mean the Club has to raise a considerable amount of money to bring it to fruition and if any member of the public or local businesses would like to donate to this cause the Lions club would be grateful for your support. The Club will have a display at the forthcoming Jubilee celebrations in Matlock where you can see the model and ask any questions about it and also make a donation.
Alternatively you can use the button below to make your donation.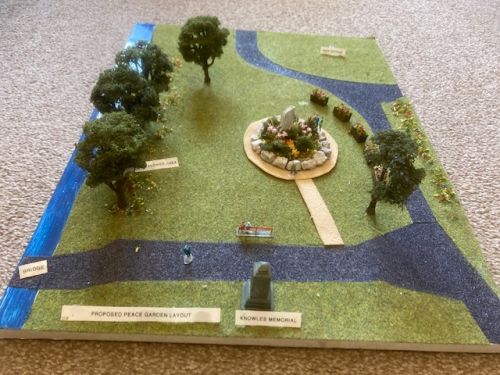 Proposed layout of site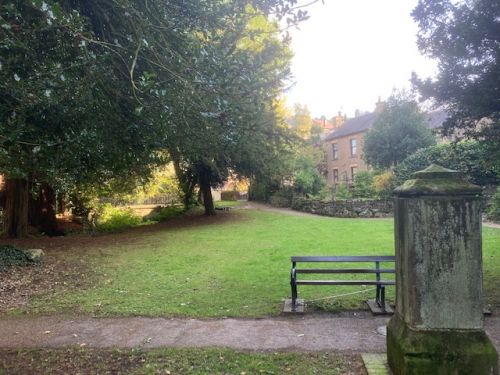 Garden area to be used