DIABETES AWARENESS DAY
14TH NOVEMBER 2018
As part of this day we are organising a "KNOW YOUR RISK" event in conjunction with Chesterfield & North Derbyshire Diabetes Group to be held in The Imperial Rooms, Matlock from 12.30 to 5.30.
Anyone is welcome to come along and talk about the problems of Diabetes
Young Leaders in Service
This is a new award being introduced to recognise young people aged 11 - 18 who are involved in Community Service projects. More information is shown below and if you are resident in our area which covers Wirksworth, Derbyshire Dales and Bakewell please contact us to register your interest.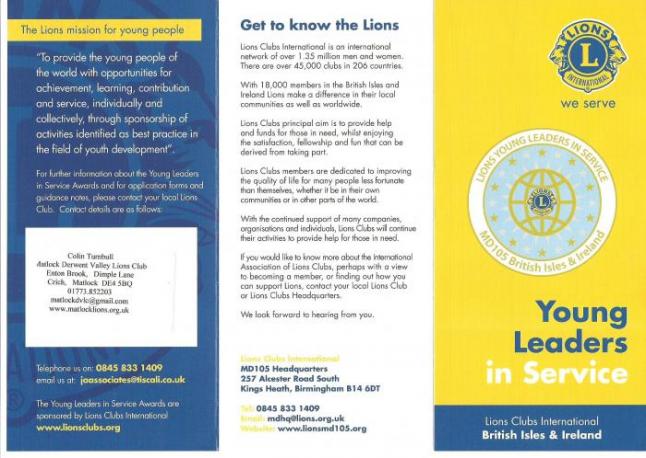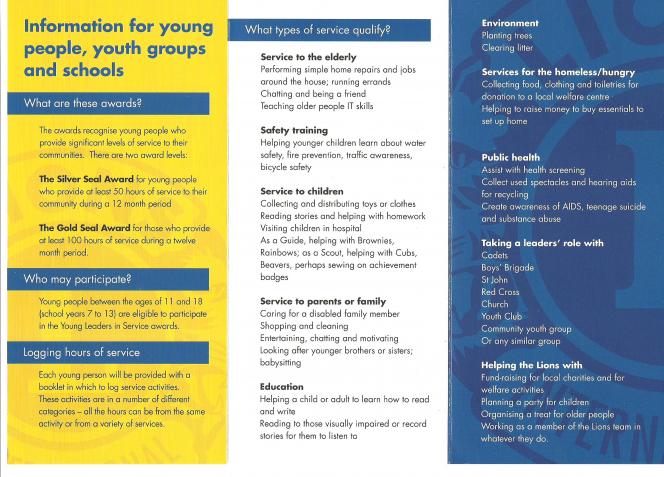 DIABETES AWARENESS DAY 14TH NOVEMBER 2018